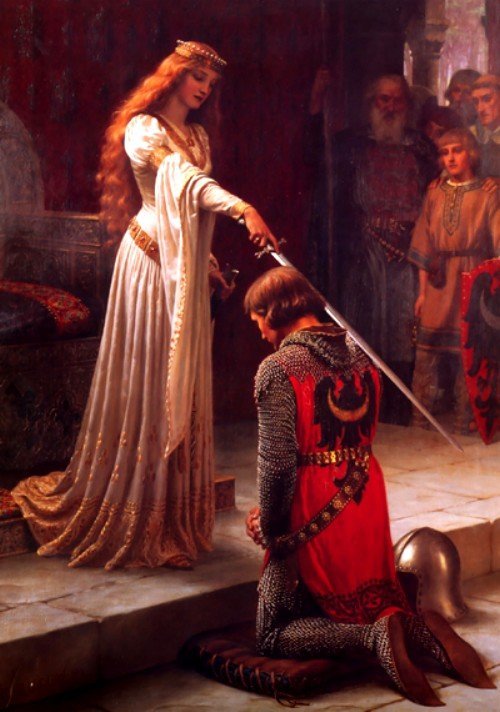 Chivalry is not dead. However, in some men, it seems to be dormant. Or in a really, really deep coma.
On a first date, a man should either pay or the bill should be split. If it's not a great date, dutch is the way to go. It doesn't matter who asked whom out. Is it a double standard? Sure. But it's also polite, even chivalrous.
Here is the order of things: He "favorited" me on Match. I looked at his profile and it said he was in Hawaii. No chance of a date, but his profile name was actually what I had considered for a headline but decided it was too obscure (Pookin' pa nub). So I messaged him and told him the coincidence. No questions, no reason for a response. But he responded. And it was loooooooong. I figured someone who wanted to write such a long thought-out message could be interesting. Turns out he was nearby, in the process of moving here. However, many of his belongings were still in Hawaii (including his car), and he was staying with family. So he told me that since I made first contact, I should pay. I was "acting like the man," therefore that should continue throughout the evening. Where did he want to go? WingHouse. Think Hooters if you're not from here. Why? Because he could walk there. He had asked if I liked wings. I do. But when I arrived, he said he'd already eaten. I wasn't interested in eating wings while he watched, so I didn't eat. But he ordered a pitcher just before I arrived.
We talked for a bit. Played a couple games of pool. I checked my phone for the time. He noticed and asked if we were on a time limit. It was a Monday evening. Of course there was a time limit. Also, I was a bit tired of him trying to show off his billiards skills (calling the shot, then getting my attention to show he could do it without looking. He couldn't.).
Then the bill arrived. He just looked at me. I paid the $16 for the pitcher of beer. Then I left and never wanted to see him again. He sent a loooooooong message about how I shouldn't be one of those "grass is greener" people and he's really the best thing out there.
Note to Best Thing Out There: Look up chivalry. Practice it. Then practice it some more. You might get a second date.